Mopar® RAM Brake Service

in Duluth, MN
Don't let a faulty set of brakes come between you and your safety. Schedule an appointment for our RAM Mopar® brake service in Duluth today and check out our online specials to see how you can save.
Our team of experts can test, inspect, repair, or replace your brakes, all with state-of-the-art equipment. Our online service specials will help you avoid unnecessary spending.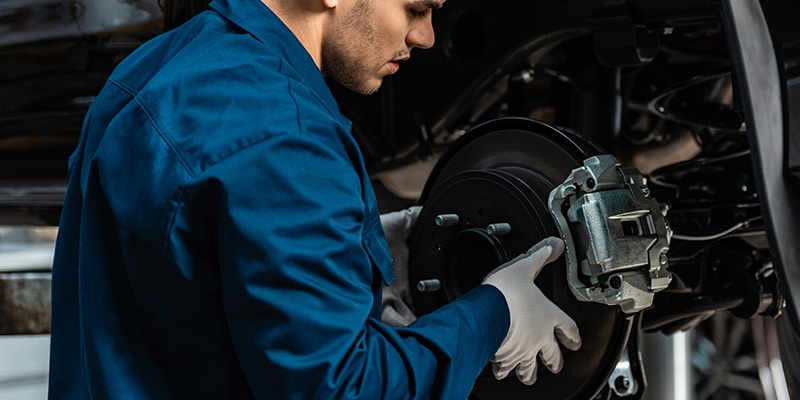 The Importance of Brake Service
A set of worn or faulty brakes is dangerous to everyone on the road, including you and your passengers. Poor brakes lead to diminished stopping power and decreased safety, but regular brake service can help protect you and your vehicle.
Schedule Service
RAM Brake Service FAQs and Tips
How will I know when I need brake service?
If you hear a squealing noise when pressing down on your brakes or your vehicle takes a long time to slow down and stop, it's likely time to have your brakes checked and serviced.
How often should brake pads be replaced?
The lifespan of brake pads depends on the driving conditions, the driver's habits, and the quality of your brakes. Around 20,000 to 30,000 miles is usually a good baseline for brake pad replacement.
Do I need to change my brake fluid?
Yes. Brake fluid wears down over time and becomes less efficient, affecting your brakes' performance. Typically, it's best to replace your brake fluid every few years.
Schedule Your RAM Brake Service
Make an appointment online today for our RAM Mopar® brake service in Duluth, MN. When you do, browse our online specials for discounts on brake service and other maintenance.
Schedule Service