Get Brake Repair Coupons in Duluth, MN
This is the place to get brake coupons and offers! When you press the brake pedal a lot of moving parts work together to bring your vehicle to a safe and precise stop. 
Our dealership strives for you to receive exceptional service and value with expert automotive technicians. 
The braking system is the most important safety feature on your vehicle and you should heed the warning signs that your brakes may require maintenance.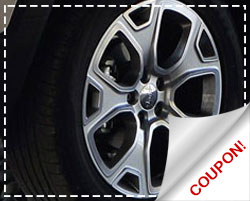 When your vehicles brakes need service, trust the service professionals at our Mopar authorized service center. 
Get brake coupon codes to get good value on your pads and rotors right here.
 Let us help you and your passengers stay safe… check out our special offers on Brake service and take advantage of the savings today!  You depend on your vehicle's brakes to do more than just get you from Duluth to Two Harbors. Your car carries precious cargo so make sure your brake pads are in good operating order. Taking care of your vehicle so it stops on the dime every time.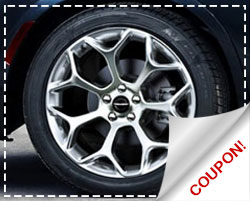 Staffed by factory trained technicians who know your vehicle inside and out, our Mopar authorized service center offers competitive pricing on brake service. We'll install genuine Mopar replacement parts to keep your vehicle performing at its fullest potential and save you money in the long run. Schedule a brake appointment today! 
Click for All Brake Coupons
Brake Pads and Rotor Information Coupons and Codes
Brake Coupons In Duluth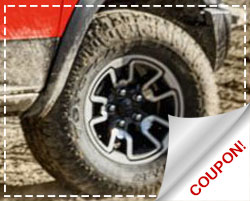 ---