Mopar® RAM Battery Service

in Duluth, MN
Let the experts at Duluth Dodge take care of your vehicle battery. Schedule an appointment for our RAM Mopar® battery service today and check out our online specials for discounts on battery and other services.
Our RAM Mopar® battery service includes testing, inspection, and installation of new batteries. Duluth Dodge service experts are ready to diagnose and install as needed.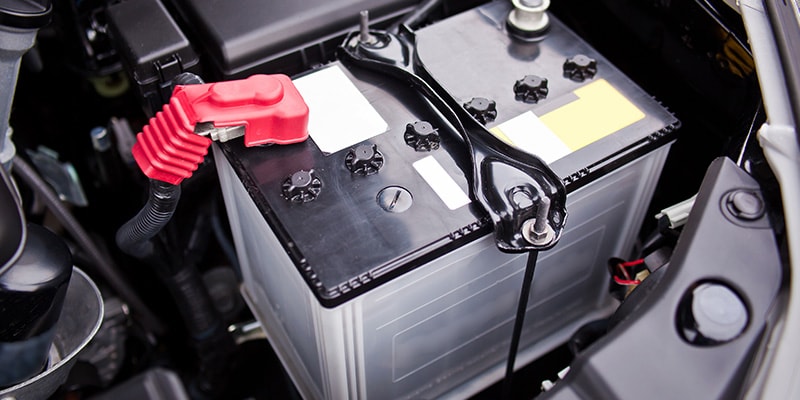 The Importance of Battery Service
Everything starts with your battery – literally. Not only does your battery help start your car, it also powers all of your electrical components. A faulty battery can leak, which not only causes permanent damage to your engine, but also presents a safety hazard. An incorrect battery can cause harmful power surges to your vehicle's computers and other electrical systems.
Schedule Service
RAM Battery Service FAQs and Tips
Have questions about our battery service? Here are a few of the most common:
How do I know when my battery needs to be serviced?
The most common sign of a bad battery is difficulty in starting the engine. Other signs include lights, radio, and other electrical systems not turning on.
How often should my battery be replaced?
How often you need to change your battery depends on the type of battery, weather, and driving conditions. Typically, a battery should only need replacing once every 3-5 years.
How do I know if my battery is leaking?
A leaking battery will give off a distinct smell. You may also notice a build up of corrosion around the terminal cabs, a warped or swollen battery casing, or moisture on the battery itself.
Schedule Your RAM Battery Service
Schedule your RAM Mopar® battery service in Duluth today. Before you do, reach out with any questions you may have and check out our online specials for battery services and other discounts.
Schedule Service